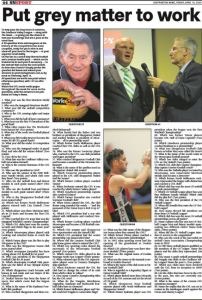 As we all self isolate to help stop the spread of the Coronavirus, we know that everyone misses their football and netball. That's why the GOTAFE GVL has put together a 90 question trivia quiz that has been published in today's Shepparton News.
We are giving away a match day Sherrin football and double season pass to the person who gets the most answers right.
So get quizzing and send your entries in by Thursday 16 April. The Shepparton News will be publishing the answers next Friday.
How many will you get right??