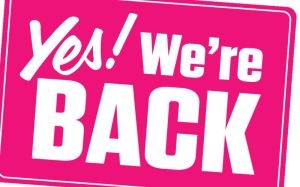 GOTAFE Goulburn Valley League Resumes Season 2021.
The GOTAFE Goulburn Valley League's (GVL) number one priority is the health and wellbeing of its supporters, players, umpires, officials, partners, volunteers and committees and everyone across all our local communities.
The State Government yesterday announced the easing of current restrictions which means that all junior and senior football and netball training and play can resume. Unfortunately, there will be no crowds allowed for at least the next two weeks.
The GVL Board, Club President's and Netball Co-ordinators met earlier this evening to discuss the remainder of the 2021 home and away season. After that meeting the GVL Board met to review the feedback from clubs.
The planned make-up game scheduled between Mansfield FNC & Seymour FNC (from Round 3) will now be played on Saturday 31 July. The games scheduled in the first week of the split round (31 July) will now be played on Saturday 7 August meaning the fixture for Round 13 will be as follows:
ROUND 13                             
Home              Away                          Date                Time
Mansfield         Seymour                      Sat 31 July            14:00
Tatura              Mooroopna                  Sat 7 August            14:35
Seymour          Echuca                        Sat 7 August            14:35
Mansfield         Rochester                    Sat 7 August            14:35
Kyabram          Shepp United              Sat 7 August            14:35
Benalla            Shepp Swans            Sat 7 August            14:35
Shepparton     Euroa                          Sat 7 August            14:35
GOTAFE GVL Board Chairman David Roff says, "We are pleased to be able to announce the resumption of the GVL home and away season, even with the limitation of no crowds. Our member clubs expressed a strong desire, on behalf of their players, to resume play as soon as could be facilitated."
AFL Victoria today released their updated Return to Training and Games Protocols, based on the advice of State Government. Community clubs and teams have an obligation to strictly adhere to these protocols. The key principle for games and training must be 'Get in, Participate, Get out'. Key protocols that must be adhered include:
All density quotients for indoor & outdoor spaces must be adhered to.
No more than the minimum number of people required to conduct the training or games participate in the activity.
People to conduct the training or games include those who need to accompany children, such as parents, guardians, and carers, as well as teachers, instructors, trainers, coaches and umpires, can attend matches and training.
Spectators are only permitted for the purposes of supervising children or dependents and should not gather in groups of more than 10.
General spectators are not permitted.
Everyone should scan in using the QR Codes located around grounds.
Face masks must be worn at all times including before and after games (masks do not need to be worn during play).
David Roff said, "We know people will be keen to get to their local footy and netball matches but we are reminding everyone that general spectators are not allowed. Whilst we are hopeful that this is only for the next two weeks, we understand that by following the recommendations of the State Government we will be doing all we can to ensure the health and safety of everyone within our communities and that our players can play the game that they love. If the general public do not adhere to restrictions, including no general spectators, it could seriously jeopardise the remainder of season 2021."
The lack of spectators has significant financial implications on clubs. To support this the GVL Board also discussed options to be able to assist clubs in reducing their costs for Round 13.
David Roff said, "The Board has agreed to underwrite the cost of all GVFUA appointed umpires for Round 13 games. Further to this, the board also agreed to fund each club $200 to cover the cost of netball umpires for Round 13. It is hoped that this will assist clubs with their match day operational costs. This measure will be in place for this one round only."
Goulburn Valley League Operations Manager Josephine Spencer says, "We are monitoring the COVID-19 situation daily, with any updates to be communicated to all key stakeholders as they become available. This is a rapidly evolving and ever-changing situation and maintaining strong lines of communications with our clubs, stakeholders and the general wider community is going to be key as we endeavour to complete season 2021."
Whilst we will continue to follow any State Government advice, the Board remains committed to providing the most fair and equitable season and finals series for all clubs in the GVL.